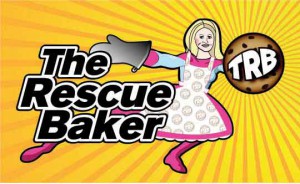 Now that grilling season — and TRB's quest for *healthy* sweet treats — have "officially" begun, our focus is turning away from the oven in favor of some great grill recipes. And, in light of health concerns expressed by TRB readers, we're also looking for recipes that are heart healthy, low in sugar and dairy-free.
So, here is a delicious and *healthy* recipe –meeting all of the criteria — from last week's Stop & Shop circular:
Grilled Pineapple with Honey Glaze
1 (20 oz) container of fresh cored pineapple
1 medium lime
1/4 cup honey
1/8 tsp. ground cinnamon
1/4 cup chopped fresh mint sprigs (for garnish)
Drain 2 tbsp. pineapple juice from container and place into 13×9 baking dish.
Turn pineapple onto a cutting board and cut into 6 round 1/2-inch slices.
Grate or zest lime peel and measure 1/2 tsp. peel.
Juice lime and measure 2 tbsp. lime juice. Whisk lime peel, fruit juices, honey and cinnamon together in a baking dish.
Add pineapple rings and coat all sides with honey mixture.
Spray grill rack with non-stick cooking spray. Preheat grill for medium-low, indirect heat.
Grill pineapple until golden brown, brushing with glaze, about 3 minutes per side or until lightly chared and hot.
Sprinkle with mint and serve.
And, as anyone who has ever had this tasty treat after a rodizio meal knows, it'll leave you begging for more.
Enjoy!
Tried this recipe? Post a comment.