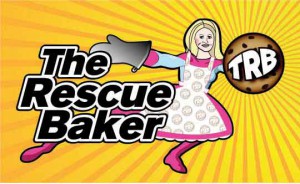 TRB Readers indicated that the following health concerns often limit their choices when it comes to making sweet treats:
Dairy-free
High cholesterol
Diabetes
TRB will keep these in mind when bringing you Quick and Easy recipes.
Don't forget – there's still time to submit your *Healthy* Baker recipes – those that use substitutes for butter, sugar, regular flour, etc., but NO artificial ingredients. TRB will pick one recipe to test and recommend.
Are you up for the challenge? Submit your recipe to: therescuebaker@gmail.com
Good luck!